Atlus and their newly formed department 'Studio Zero' made up of key members of the Persona Team are collaborating on a new port the the PS3/360 story/puzzle title 'Catherine'! But it's a lot more than that! The subtitle for the game 'Full Body' is a term used by wine connoisseurs to describe a richer vintage. This works with the game's theme of alcohol as well as to the game's new features and overall theme of eroticism.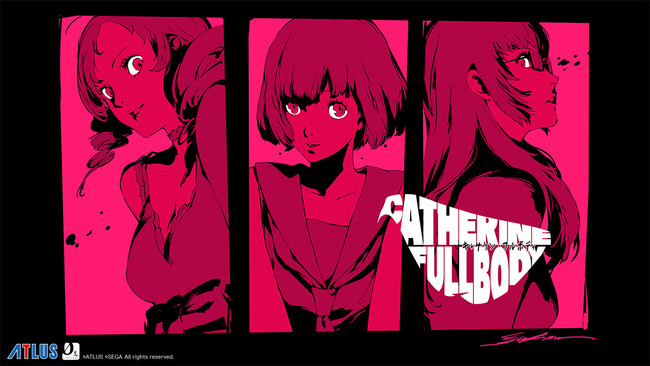 For starters, there a new girl for Vincent's affections named 'Rin'! She is a pianist working at the Stray Sheep bar Vincent frequents with his buddies. She now plays a key part in the story featuring all new branches in the narrative with new events, scenes, anime cut-scenes and new endings! The game supports cross-saves in case you wished to continue your progress from last-gen. The block puzzle segments of the game are also being retooled and will have many new elements and mechanics! Players will be able to switch between the old and new modes during their playthrough. There will even be more added to the competitive scene which will finally include online battles.
Rin, in contrast to Catherine and Katherine, is described as a more gentle soul, an angelic healing presence in contrast to Vincent's nightmare world offering him new values, but she also seems to be lacking in common sense which suggests that she is more naive.
The title has currently only been announced for the PlayStation 4 and PSVita in Japan for 2018, but a North American and European release is confirmed with more details coming later. Check out the announcement trailer below for your first look!