Neill Blomkamp's latest film 'Chappie' takes a lot of inspiration from Japanese Anime. So in honour of it's obvious homages, directors Mamoru Oshii
(Ghost in the Shell)
, Shinji Aramaki
(Appleseed)
, and illustrator Masahiro Ito
(Silent Hill)
contributed illustrations for the film's Japanese home video release!
Mamoru Oshii, known for his love of Basset Hounds provided this cute little image: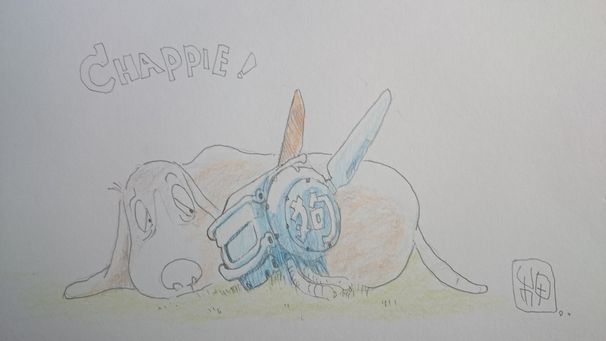 Shinji Aramaki drew an image of another mech from the film called the 'Moose.'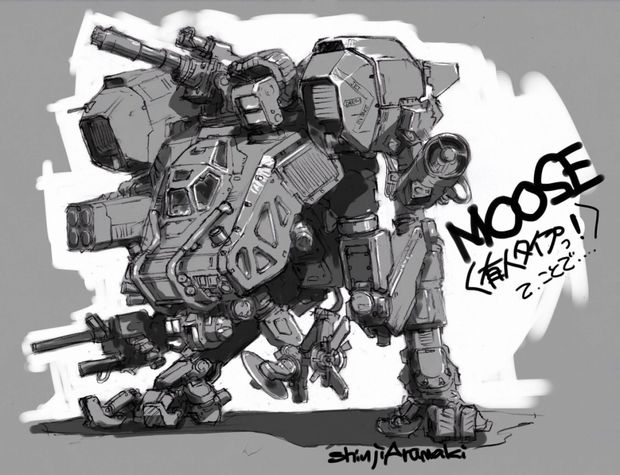 Masahiro Ito illustrated a scene from the film that he liked that also involved a dog whom Chappie tries to communicate with.