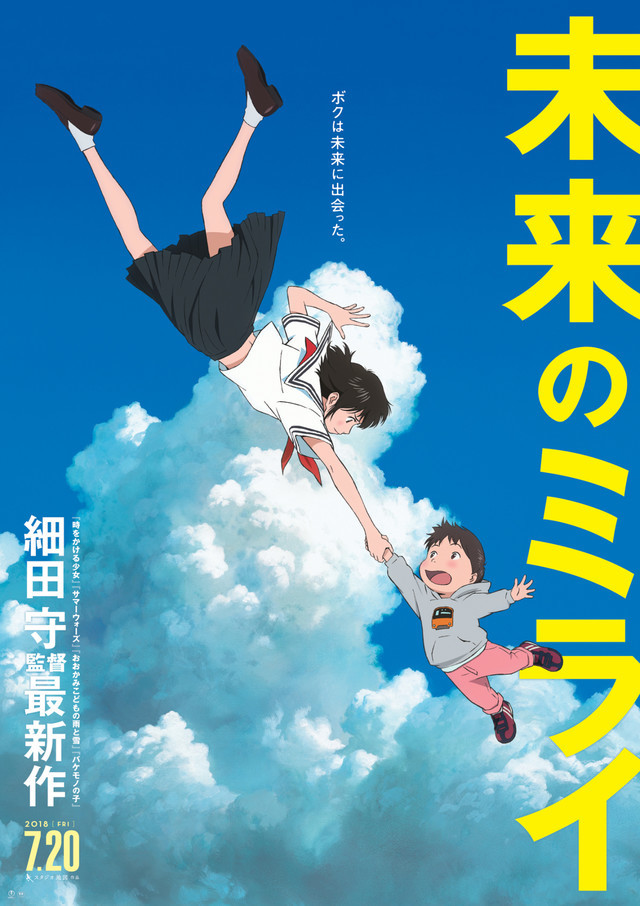 We finally get to see the new film that director Mamoru Hosoda
(Summer Wars, The Boy & the Beast, The Girl who Leapt through Time, Wolf Children)
has been working on! Titled 'Mirai no Mirai' in Japan, the character Mirai's name is also the word for 'future.'
A young 4-year-old boy gets a baby sister named 'Mirai', and he becomes jealous because his parents pay more attention to her than him. But things only get worse for the lad when a time portal in his backyard brings him face to face with his little sister from the future, who is now much older than he is! This is one onii-chan story you don't want to miss!
Hosada continues his theme of films about families and is making the film based on his own experience as a father where his own daughter is named 'Mirai.' The film will be similar to the mix of fantasy and real life seen in 'The Girl who Leapt through Time' and 'Wolf Children' than the action and spectacle of 'Summer Wars' and 'The Boy and the Beast.'
The film will open in Japan next year on July 20th. but plans are underway to screen the film theatrically in 57 countries, including in North America & France. You can check out the English-subtitled teaser trailer below!